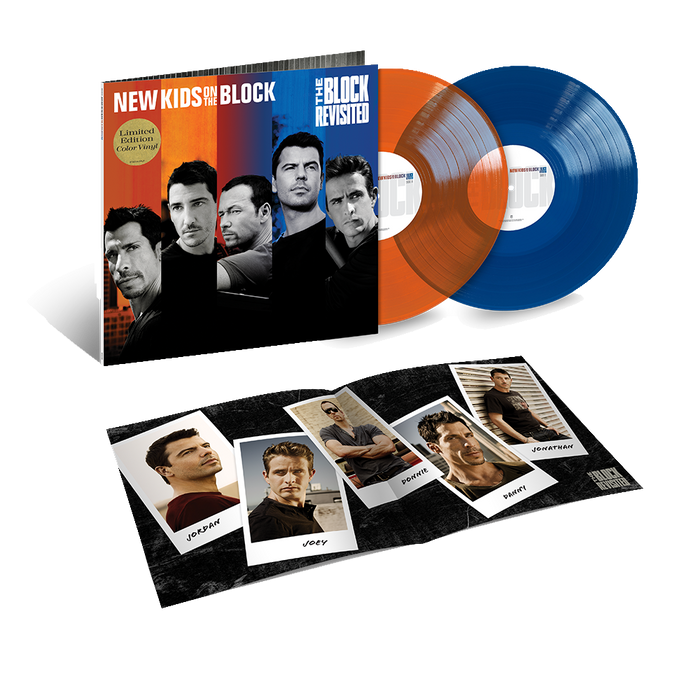 The Block Revisited (Orange/ Blue Limited Edition)
Celebrating 15 years since they reunited to become the premiere Pop band of their era, the New Kids on The Block are revisiting the hits of their 2008 smash album with included bonus material. Along with the hit singles "Summertime", "Single w/ Ne-Yo," & "2 In The Morning", this new anniversary set also features the collaboration of the guys with K-POP's newest superstars, JOSHUA, DK & DINO of SEVENTEEN for the instant hit "Dirty Dancing (Dem Jointz Remix)" and for the first time available on any format, fan favorite "Coming Home". This exclusive release includes a first time on vinyl 2LP orange & blue color, along with a 4-page picture book. A great addition to the NKOTB collection!
Excluded from sitewide sales/discounts. Limited to 4 per customer.
Satisfaction Guarantee*
30-day returns & exchanges