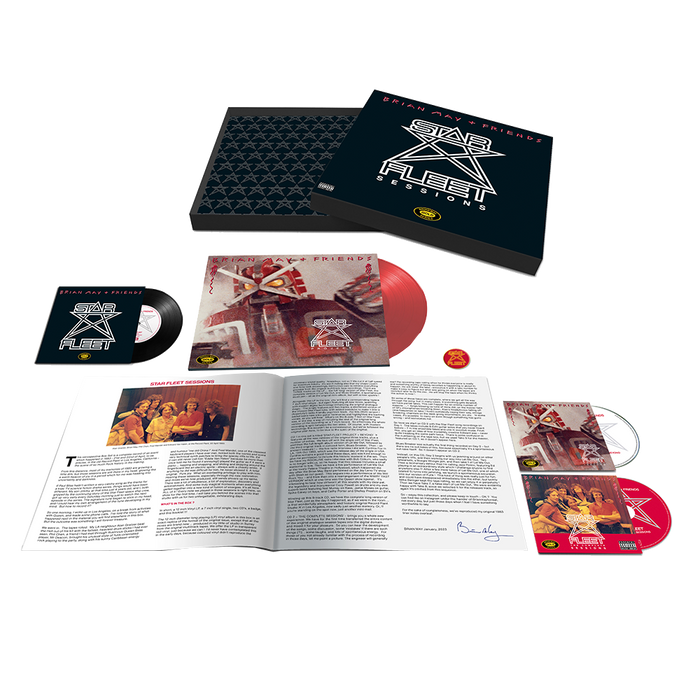 Star Fleet Project 40th Anniversary Box Set
Format: 2CD + LP (Transparent Red Vinyl) + 7" (Black Vinyl)

The first CD Star Fleet Project + Beyond features both the full-length and single versions of the title track full-length album versions of "Let Me Out" and "Blues Breaker," as well as interviews and live performances. The second CD, The Complete Sessions features 23 tracks newly mixed from the original analogue session tapes. The LP is presented in 180g transparent red vinyl. The box set also features a 7" black vinyl with an exclusive B-side. A badge and booklet featuring extensive liner notes complete the box set.
Satisfaction Guarantee*
30-day returns & exchanges