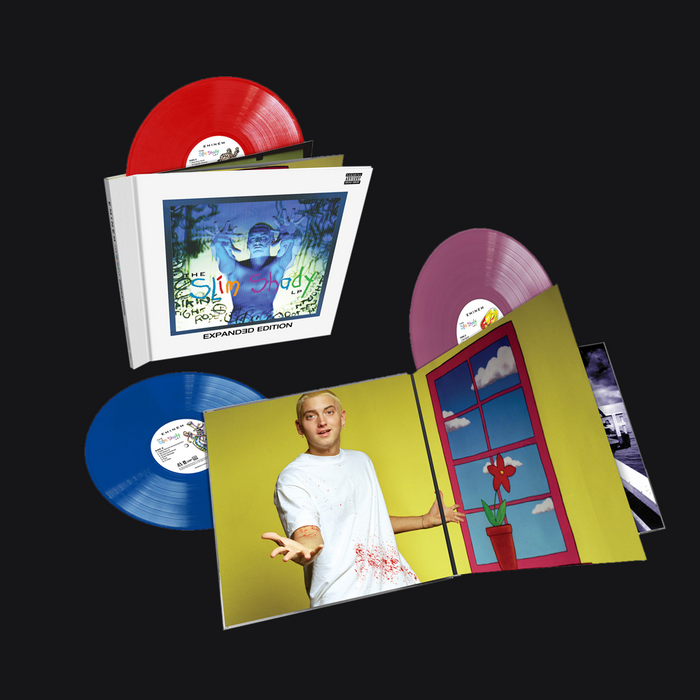 SSLP20 Expanded Collector's Edition (Opaque Red, Purple, and Blue Limited Edition)
Limited Edition Collector's item for the 20th Anniversary of The Slim Shady LP. This is the last product we are offering with the original and previously unreleased SKAM2?, illustrations for SSLP20! 
Folio-style LP holder (holds three 180-gram opaque-color LPs).
Lenticular Front Cover
24-page LP-size book that reimagines the original album booklet. Pages with never-before-seen photography from Danny Hastings and original illustrations by SKAM2?
Satisfaction Guarantee*
30-day returns & exchanges