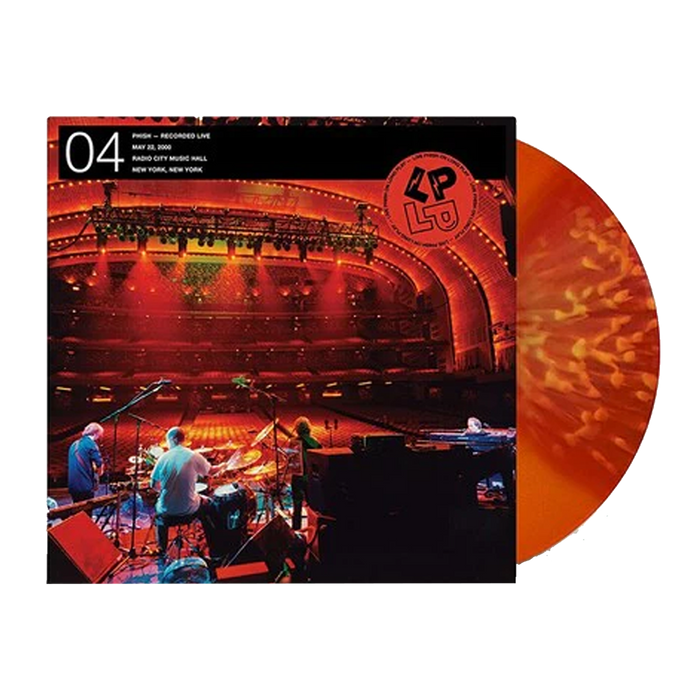 LP on LP 04 (Ghost 5/22/00) (Radio City Curtain Pressing) (Orange Limited Edition)
The fourth volume in the collectible LP on LP vinyl series is "Ghost" from the second of two Radio City Music Hall shows in May 2000. These were the first full-length Phish shows in five months, falling at the end of a week of promotional appearances celebrating the release of the band's studio album Farmhouse. The Radio City "Ghost" stood out - bringing a dance party that lit up the room with millennial intensity. 
LP on LP 04 was recorded by Paul Languedoc and mixed from the multitrack masters by Vance Powell. 'Radio City Curtain' Edition First Pressing.

Satisfaction Guarantee*
30-day returns & exchanges