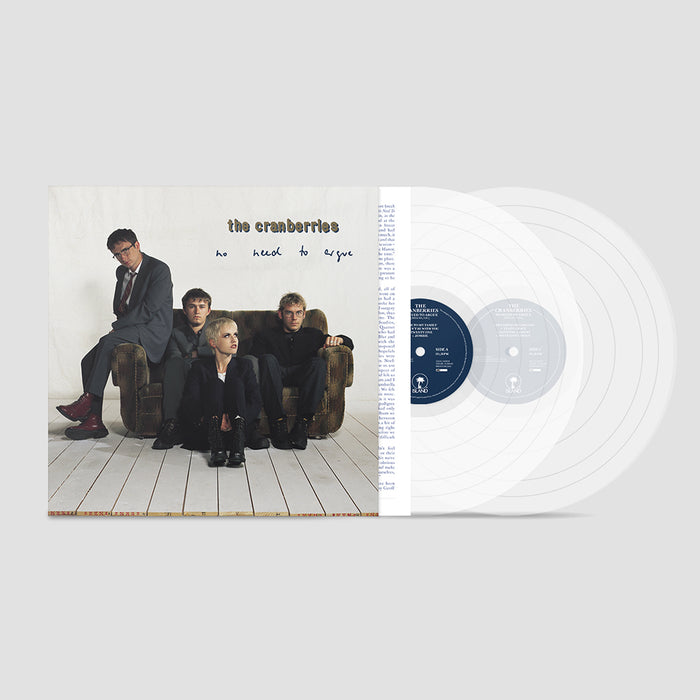 No Need to Argue (Clear Limited Edition)
Expanded reissue of No Need to Argue – the second studio album by Irish alternative rock band The Cranberries. Originally released in 1994, the album was the band's highest-selling shifting over 17 million copies worldwide and contains the band's most successful single "Zombie."
The expanded 2LP features the remastered album plus three b-sides, "Yesterday's Gone" and the band's cover of the Carpenters' "(They Long to Be) Close to You."

The 2LP includes a 5,000-word sleevenote on the history of the album written by the band's archivist Eoin Devereux, who wrote the sleevenote to the reissue of their debut album.
Satisfaction Guarantee*
30-day returns & exchanges